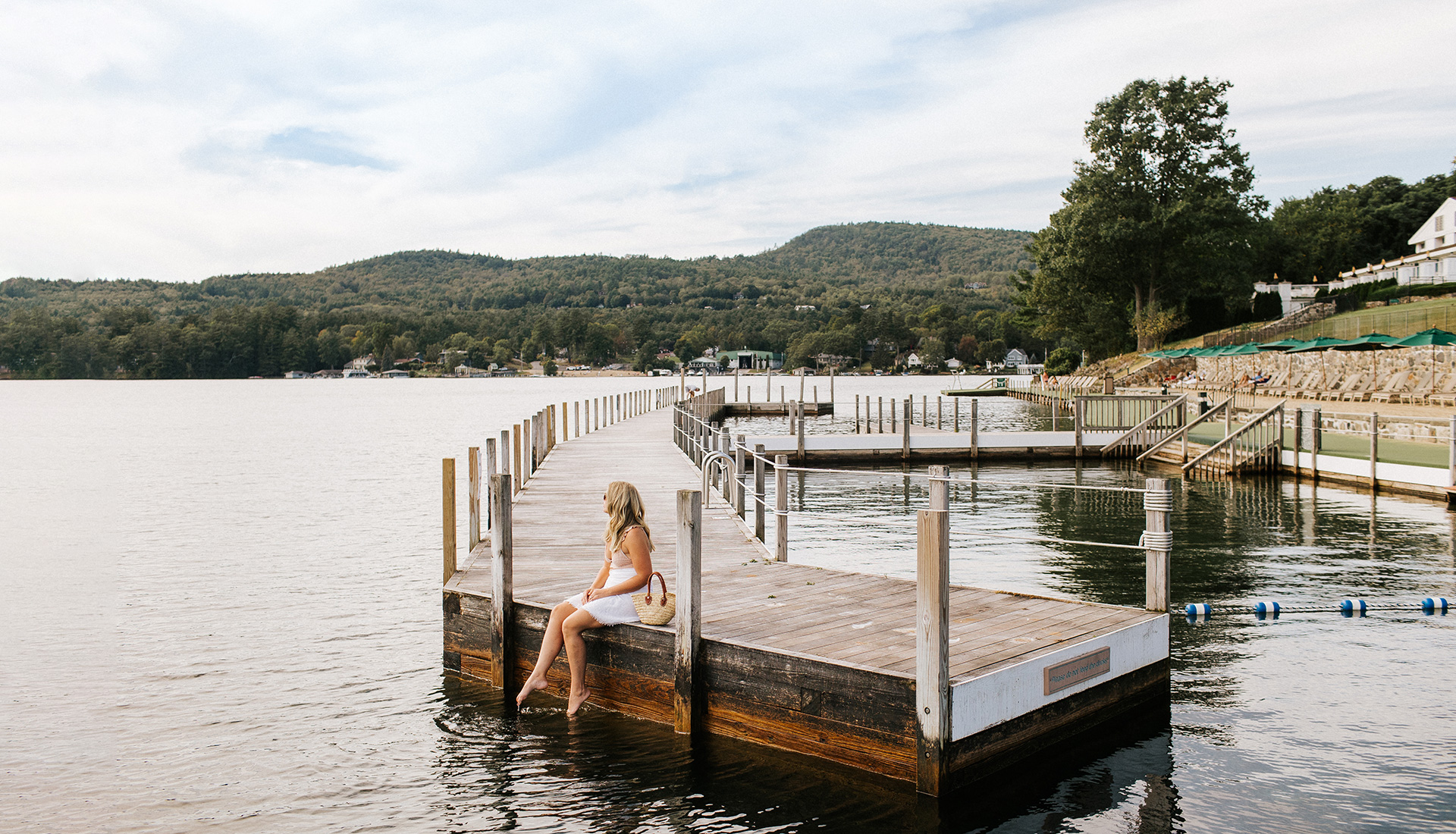 Back
6 Last Chances for Summer
Summer may be winding down, but not before you make one more splash to send it out in style. Here, we list six quintessential experiences to squeeze into your summer bucket list before the season sneaks away.
---
The days already seem to be getting shorter, back-to-school commercials are invading our TVs, and we're beginning to think about those things that we meant to do this summer but haven't gotten to yet. But, hey, it's certainly not too late. Here, we highlight six summer things to do in Opal resort and hotel destinations before summer finally takes its last breath.
TAKE A STROLL TO THE END OF THE ROCKLAND BREAKWATER [ROCKPORT, ME]
Set at the edge of Samoset Resort's 230 waterfront acres, the jutting Rockland Breakwater stretches almost a mile out into the Atlantic Ocean, and while it was built for practical purposes, it's known to locals and tourists as a one-of-a-kind phenomenon that offers a sailor's view of the Rockport coast. But be sure to watch your step: the breakwater is made out of granite, but it splits in places and isn't a perfectly smooth path (see if you can locate the one granite slab that stretches across the width of the jetty). It'll surprise you how long this memorable walk feels because there's nothing between you and the lighthouse at the end of the breakwater – except water to your left and water to your right.
INDULGE IN THE BEST OF PIER 60'S OPEN-AIR ACTIVITIES [CLEARWATER BEACH, FL]
Clearwater may already be known as home to one of America's top beaches, where both Sandpearl Resort and Opal Sands Resort are based. But that shouldn't overshadow the other landmark that makes Gulf Coast vacations so memorable. We're talking about the neighboring 1,000-foot concrete pier – known as Pier 60 – that is more than just a pretty stroll over the ocean. In fact, you could pack a whole day of to-dos here with activities like fishing (day passes are only $8), jet ski rentals, and, perhaps most beloved, taking in the nightly Sunset Celebration that brings out about 30 vendors who peddle their wares in the open-air environment.
EAT A LOBSTER IN THE ROUGH AT STEWMAN'S LOBSTER POUND [BAR HARBOR, ME]
If you want an authentic Maine lobster – we're talking the real deal – look no further than this classic lobster pound overlooking Frenchman Bay and a stone's throw from Harborside Hotel, Spa & Marina and West Street Hotel. With indoor and outdoor seating on two floors, it's a local favorite, not just for the fresh dishes but also for the picturesque views of the classic bay peppered with small islands that the seating affords. The go-to order for many is ever-tried-and-true Downeast Lobster Experience: a half ladle of clam chowder, a 20-ounce steamed Maine lobster, mussels, buttered sweet corn and potatoes, and finally, homemade blueberry pie for dessert. You'll be kicking yourself come the middle of winter if you don't make it here before the summer sails into the sunset.
SOAK UP A SHOW AT THE ICONIC MUSIC HALL [PORSTMOUTH, NH]
© Sydney Bilodeau Photography, courtesy of The Music Hall
A meager performance arts venue The Music Hall is not. Located just a few minutes away from Wentworth by the Sea, this Gilded Age landmark set in a stunningly restored 1878 Victorian theater is known as New Hampshire Seacoast's cultural hub, drawing nationally and internationally acclaimed artists and making first-class entertainment readily available to the region. And while its name would lead you to believe that it's the place for live music, it's also the place for film, comedy, literature, dance, and more thanks to a rich and robust year-round programming schedule.
DRINK UP THE DELRAY BEACH'S NIGHTLIFE SCENE [DELRAY BEACH, FL]
Having been described as "Mayberry by day, Manhattan by night," downtown Delray Beach is certainly a hot spot for long-time quaint shops, like Periwinkle Boutique and Papas Tapas. But once the sun sets, things turn metropolitan with folks beelining for the chic restaurants and clubs that line Atlantic Avenue. Think everything from a garage-turned-arts enclave and a speakeasy-style social club to a bright-pink flamingo-themed lounge outfitted with axe-throwing facilities. Not sure where to start when it comes to spending a final summer night on the town? Consult our "Delray Beach After Dark" guide for plenty of ways just moments from Delray Sands Resort, The Atlantic Suites on The Ave, and Opal Grand Oceanfront Resort & Spa
CRUISE IN STYLE ON ONE OF AMERICA'S MOST SCENIC LAKES [LAKE GEORGE, NY]
If you didn't have the opportunity to live it up on a lake this season yet, then you still have plenty of chances when you stay The Sagamore Resort, perched on a private island in Lake George. And one of the most popular ways to see this famous body of water, known as the "Queen of the American Lakes?" Via The Morgan, the resort's 72-foot replica of a nineteenth-century touring vessel featuring an open-air top deck for fantastic views of the surrounding Adirondacks. Daily cruises run through The Narrows, a particularly famous and narrow section of the lake peppered with small islands, that larger vessels are not able to frequent – that is, unlike the maneuverable and nimble Morgan.